Vagabond Inn Long Beach
33.76829

,

-118.182319
Long Beach

,

United States

|
93US$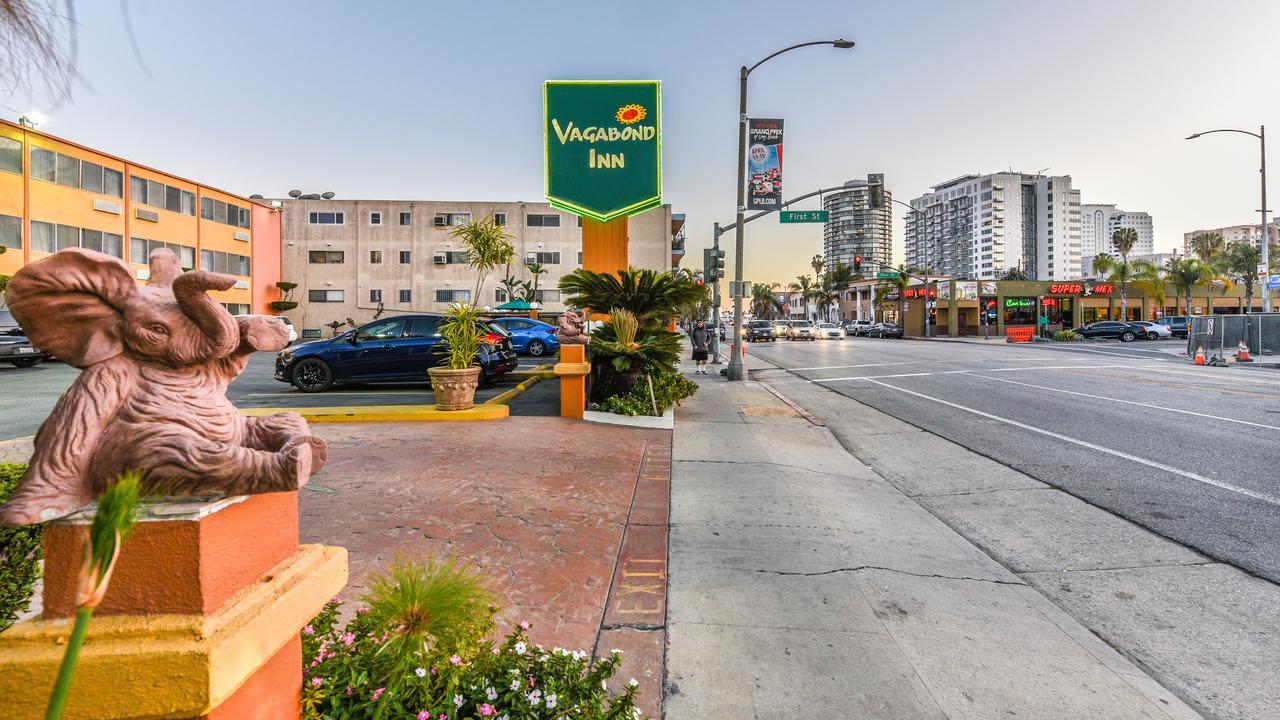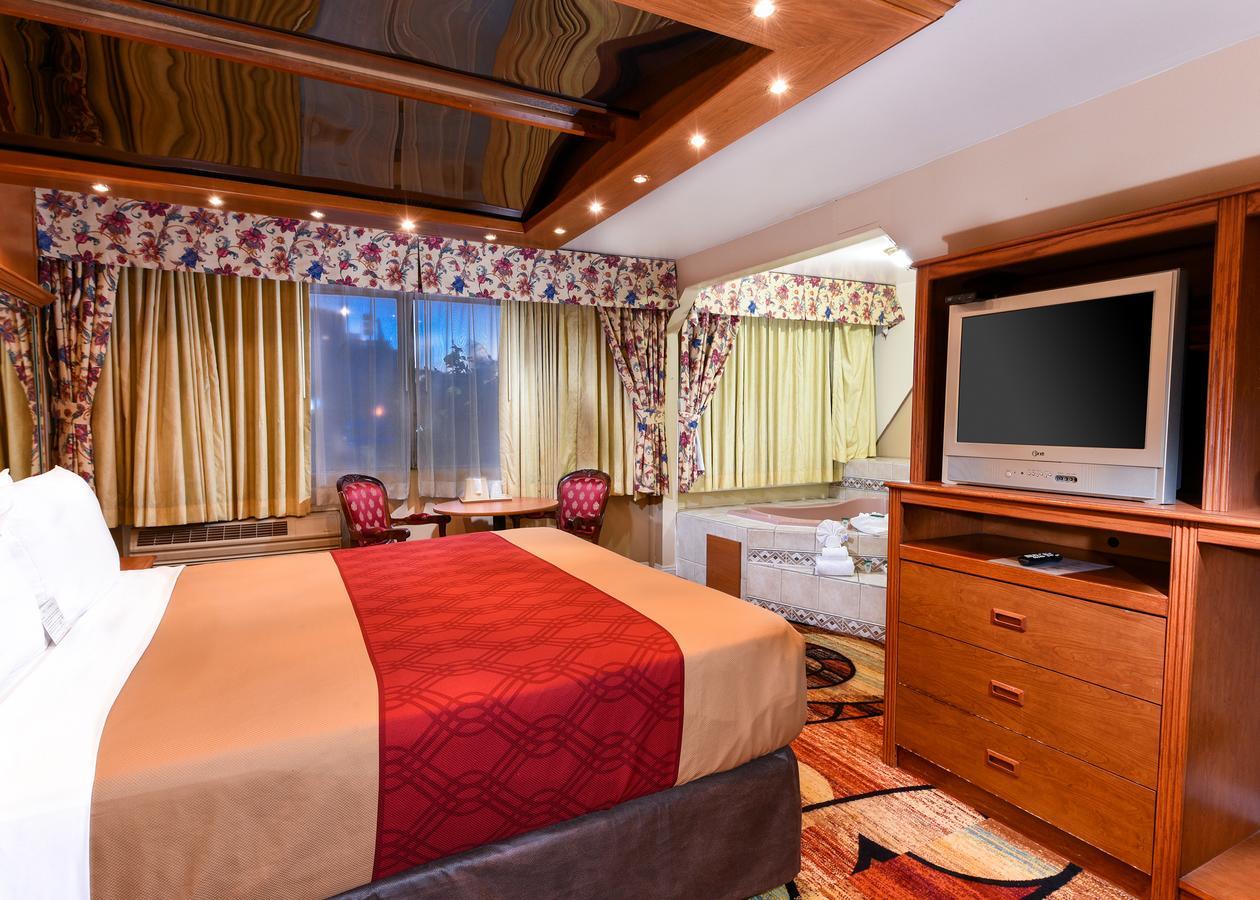 Address
150 Alamitos Avenue
,
Long Beach
,
California
,
United States
,
90802
, California
Overview
Offering free self-parking and an outdoor swimming pool, Vagabond Inn Long Beach is set only 0.8 miles to Shoreline Village. The 2-star hotel is a short walk from First Seventh Day Adventist Church.
Location
Situated in Downtown district, the Long Beach inn is set 25 minutes on foot from The Queen Mary. The beach is a short drive from the property. 16 minutes by foot from also takes you to Long Beach Convention and Entertainment Center.
There is FlyAway Shelter A bus station close to Vagabond Inn Long Beach, it's approximately a 10-minute walk away.
Rooms
Some of the 61 air-conditioned rooms at the recently renovated accommodation are furnished with a writing desk and a couch bed, and appointed with a small refrigerator. They also feature private bathrooms with roll in showers and a spa bathtub.
Eat & Drink
This hotel serves a free breakfast every morning. Fresh American cuisine is served at Roscoe's House of Chicken and Waffles.
All visitors are offered a continental breakfast for a fee. 
Leisure & Business
The hotel features an outdoor pool.
Internet
Wireless internet is available in the entire hotel for free.
Guest Parking
Paid Private parking is possible on site.
Year renovated:   2012.  Number of rooms:   61.
Facilities
Most popular facilities
24-hour services
24-hour reception
24-hour security
General
Wi-Fi
Parking
24-hour services
Swimming pool
Elevator
Breakfast
Private beach
Services
Housekeeping
Wake up service
Facilities for people with disabilities
Spa & Leisure
Swimming pool
Beach access
Room view
Sea view
Garden view
City view
Pool view
Room features
Air conditioning
Heating
In-room safe
Sitting area
Ironing facilities
Good to know
Check-in
from 15:00-23:59
FREE
Check-out
until 11 am
FREE
Children & extra beds
There are no cribs provided in a room. 
Pets
Pets are not allowed.
Rooms and availability

Bed options:

Max:

2 persons

Bed options:

Max:

4 persons
City view

Air conditioning

Bed options:

Max:

2 persons
Sea view

Air conditioning
Location
150 Alamitos Avenue
,
Long Beach
,
California
,
United States
,
90802
, California
City landmarks
Nearby
Restaurants
Aquarium
Aquarium of the Pacific
1.4 mi
Event hall
Long Beach Convention & Entertainment Center
4300 ft
Shopping Area
Shoreline Village
4300 ft
Park
Shoreline Aquatic Park
4300 ft
400 E Shoreline Drive North Side Of Shoreline Drive
Rainbow Lagoon Park
4300 ft
Gallery
Long Beach Museum of Art
1.4 mi
Gallery
Pacific Island Ethnic Art Museum
4700 ft
60 Bay St The Pike Outlets
The Pike Ferris Wheel
4300 ft
Market
Downtown Long Beach Art Walk
3200 ft
1126 Queens Hwy
Scorpion Submarine
1.3 mi
410 St Louis Avenue
Artistic Edge Art & Framing
4600 ft
Harbour
Belmont Veterans Memorial Pier
1.9 mi
Pine Avenue E. Ocean Blvd.
Downtown Long Beach
2.2 mi
2500 Long Beach Blvd
Looff's Lite-A-Line
2.2 mi
Museum
Museum of Latin American Art
1400 ft
Long Beach
Long Beach East Village Arts District
1400 ft
Restaurant
Cuppa Cuppa Artisan Coffee Bar
1900 ft
Restaurant
Recreational Coffee
2300 ft
Restaurant
Leo's Mexican Grill
2600 ft
Getting around
Train
Norwalk/ Santa Fe Springs Metrolink Station
12.4 mi
You can book a shuttle, once your reservation is complete.
Reviews
missing

The location to the beach and the great Super Mex restaurant across the street. Bed was comfortable.

No towels in room Dirty towels once stocked Shower knob was broken Lack of parking Pool was dirty Toilet leaked and kept running Walls were filthy in bathroom Tile had mold on walls and floor

missing

Large, spacious room which was close enough to the beach and the harbour to be able to walk. Although we arrived early we were able to check in and unload our cases.

The room decor was a bit dated but it was clean and good value for the price we paid. The inclusive breakfast was reasonably good, although it would have been nice to have had fresh milk rather than powdered.

missing

Handy location, on site parking, local shops and restaurants

No coffee maker in the room. Coffee/Drinks provided from a central location in the morning

missing

Very friendly and helpful staff. Spotless, modernly refurbished rooms. Free and fast WiFi is available, unlike stated on the profile. Hotel is situated in a quiet corner of downtown, just a 5 minute walk away from Pine Street. Streets are safe to walk around. Everything was great!

everything was great.

missing

It was the cheapest of the options I looked at in my target location.

The room smelled bad. You could tell that the hotel was not well taken care of. breakfast was a joke. receptionist smelled bad. I was looking for value though so expectations were not high.

missing

Location Location Location.....and price. I was amazed to find such reasonable rates in such a great location. I was equally pleased to open my door and see a large comfortable room.

missing

Relaxed hostel at the beach. Nice affordable place, eat out or cook yourself, helpful staff. Would like stay longer!

missing

The staff was very friendly! We were there for the Long Beach Half Marathon and they let us have a latter checkout to be able to come back to hotel to shower. Good value for the reason for our stay. A few minute walk to start line and a few minute walk back from finish.

missing

Hotel was great - parking in Long Beach is atrocious though - we got towed!

missing

Thank you. Your hotel suited me perfectly. Your staff in the reception both in the morming and late that night were great. Very helpful and personable.

missing

convenience of location to restaurants and services

lacked hot water one day during stay, so had to take a cold shower

missing

nothing, the picture on line will really fool you.

The parking is crazy, not enough spots, we had to park in the gas station lot for the evening, we were to stay 2 nights, but 1was way to much. There were dead bugs in the tub, we had to ask the mangement for some cleaner to clean out the tub, we got into bed and there was a live bug between the blanket and spread which we were able to kill. the whole exprience was way to much for me and my friends, we to told mangement and they knocked off $10.00, I will never stay at a vagabond inn again, plus it stated we were walking distants from the pier, what a joke, plus the area was not a place I would normally be in.

missing

We LOVED that it was within walking distance of the LB Convention Center Aquarium of the Pacific AND a variety of restaurants with wonderful outside dining options. This, along with the low price per night, clearly set the Vagabond Inn apart from the other ridiculously overpriced hotels in the area!

Our tub/shower needed a thorough grout cleaning,as most areas around the tub line & faucet were blackened with mildew & possible mold. And while my request that housekeeping address the issue was handled graciously by the reception desk, the results were less than complete. Shower curtain replacement, or mildew eradication would also improve the situation!

missing

Pretty decent location - wanted something close to convention center, preferably walking distance, and this was workable.

At time of booking I was not offered smoking vs non-smoking as I would have chosen non-smoking for this very reason - the room reeked of stale cigarette smoke, so much so that I had to launder all my clothes and spray clean my luggage when I got home. I would have asked for another room after I entered it, but check-in took a while (a line up and one desk attendant) and I was running late to an event. The wi-fi was also slow showing low signal most of the time.

missing

Location. The manager turned off the noisy ventillation system for us then quiet.

Needs major refurbishment; nthing coordinates! Hs not been decorated for a llong time!
FAQ
What is the distance from the 2-star Vagabond Inn Long Beach to Long Beach city center?
Long Beach city center is reachable within a 15-minute walk from the 2-star Vagabond Inn Long Beach.
Which attractions can we visit during our stay in the Vagabond Inn Long Beach?
You can always visit one of the highly rated landmarks, the retired British Queen Mary Ocean Liner, placed 1 miles away from the Vagabond Inn Long Beach. Other sights that are worth your while are the two - story gallery "Long Beach Museum of Art" (1.1 miles) as well as THE PIKE at Rainbow Harbor Marina (0.6 miles).
Which landmarks are closest to Vagabond Inn Long Beach?
Staying at Vagabond Inn Long Beach, guests will have a chance to visit Museum of Latin American Art located just 5 minutes' walk from the property, and attend the closeby attractions, St Anthony Church (0.2 miles) and Long Beach East Village Arts District (0.3 miles).
What is the closest airport to the 2-star Vagabond Inn Long Beach?
Long Beach airport is located within a 15-minute drive (0.5 miles) from the 2-star Vagabond Inn Long Beach.
Can we park our car at the inn?
Yes, guests of the inn can leave their car in a public parking on site.
Are there any dining facilities close to the hotel?
Best restaurants near the hotel include Roscoe's House of Chicken and Waffles and Maru Maki Sushi, placed within 650 and 550 feet away respectively.
Can I eat breakfast at the 2-star Vagabond Inn Long Beach?
Yes, guests can enjoy continental breakfast provided by the 2-star Vagabond Inn Long Beach.
What is check-in and check-out time at the 2-star Vagabond Inn Long Beach?
Guests of the 2-star Vagabond Inn Long Beach can check in from 3 PM to 11.59 PM and check out from 11 AM.
What are the booking prices at the 2-star Vagabond Inn Long Beach?
The prices at the 2-star Vagabond Inn Long Beach start from $99.
What payment methods are accepted in the Long Beach inn?
Payment methods in the Long Beach inn include:
Which facilities are offered in the rooms of the 2-star Vagabond Inn Long Beach?
Some rooms of the 2-star Vagabond Inn Long Beach welcome guests with the following facilities:
a safe
a dining area
complimentary WiFi
a work desk
a cable TV with HBO
a seating area
an iron
climate control
Is there free internet in the 2-star Vagabond Inn Long Beach?
Yes, at the 2-star Vagabond Inn Long Beach Wi-Fi is provided free.